March 19-21, 2024 in Dresden
Abstract upload closes in:

If the download buttons do not work, please try another browser!
Abstract upload closes in:
The 14th International Fluid Power Colloquium (14th IFK) will take place in Dresden, Germany, from March 19 to 21, 2024. As one of the world's most important conferences in the field of fluid-mechatronic systems, the IFK has become a central forum for international exchange in the fluid power industry. During the conference and the accompanying technical exhibition, users, manufacturers, and scientists will have the opportunity to present innovations and discuss development trends. The IFK is headed by Prof. Dr.-Ing. Jürgen Weber (Chair of Fluidtronics, TU Dresden) and has been held every 2 years since 1998, alternating between Aachen and Dresden.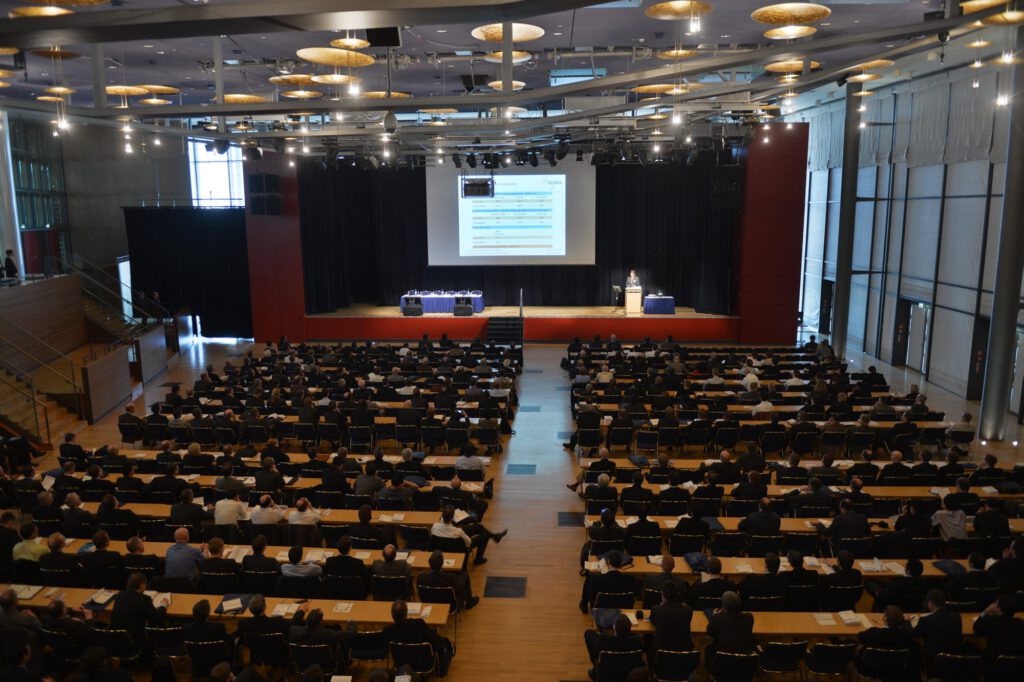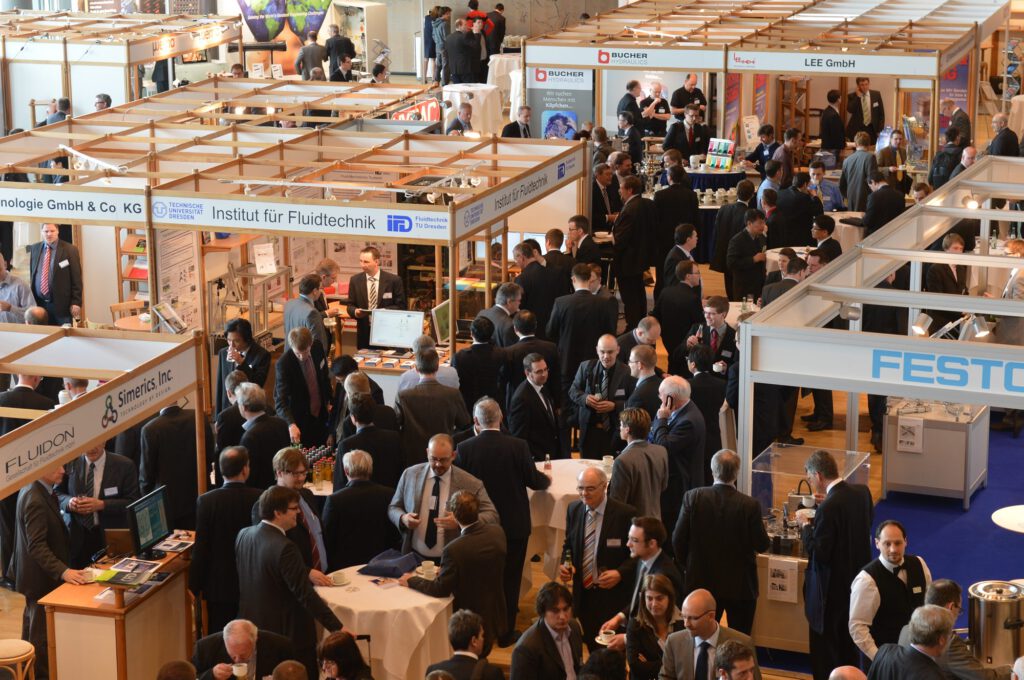 The thematic focus of the conference will be on sustainable productivity of fluid power applications. The challenges of the novel system architectures must necessarily be overcome. The resulting solutions will help to master the technical and social tasks of tomorrow. Increasing digitization in all areas and the permanently growing demand for efficiency are opening up new opportunities for fluid technology and at the same time presenting it with new tasks. In addition, alternative fluids in particular and their conditioning in the drive system are becoming increasingly important.
The IFK is dedicated to practical topics in stationary and mobile hydraulics and pneumatics. Detailed considerations of hydraulic, pneumatic, actuator and sensor components as well as fluid technology fundamentals will be presented. Particular importance is given to increasing energy efficiency and the necessary trends such as digitization, virtualization and data-based applications. Contributions on special applications of fluid technology such as medicine, robotics and the food industry are also welcome.
Regeneration and Recuperation
Thermal Management
Renewables
Hybrid Drives
Storage Concepts
Control Strategies
Digitalization, Connectivity and Communication
Predictive Maintenance, Diagnosis and Condition Monitoring
Cyber-Physical Systems
Data Processing and Analysis
New Applications and Business Models
Efficient Simulation
HiL-, SiL-, MiL-Tests
Realtime Simulation
Validation and Analysis
New Approaches and Methods
Fluids
Material Compatibility and Mixture Problems
Environmentally Friendly Fluids
Tribology and Rheology
H2 Compatibility
New Fluids and Additives
Materials and Seals
Aging and Predictive Maintenance
Surface Modifications: Coatings and Structures
Cavitation
Pumps and Motors
PFAS-free components
Valves
Actuators and Sensors
Accumulators
Peripheral Devices
Novel Production Technologies
Smart Field Devices
Reliability and Robustness
Analysis and Control
Networks
Smart Integration
Autonomous Systems
Functional Safety
Energy Efficiency
Automation and Control Design
Smart Devices
Feasibility
New Applications
Electrification
Mobile Hydraulics
Mobile Pneumatics
Fuel Technologies
On-/Off-Highway Applications
Automotive
Aerospace
Traffic
Marine
Oil and Gas Extraction
Transport and Piping
Machinery
Process Technology
Testing
Water Hydraulics
New and Special Applications
Medical
Food and Hygienics
Robotics
Inventions
The IFK team around Prof. Weber is looking forward to interested participants and exciting contributions from all competence and application areas of fluid-mechatronics!
Abstract Deadline                     
Notification of Acceptance                          
Full-Paper Submission

with Review                                          
without Review                 

Conference
June 18, 2023
End of August, 2023


October 15, 2023

January 14, 2024
March 19-21, 2024
Abstract Deadline                 June 18, 2023
Full-Paper Submission

with Review            October 15, 2023
without Review      January 14, 2024

Conference                    March 19-21, 2024
Abstract Deadline              June 18, 2023
Notification of Acceptance            End of
                                               August, 2023
Full-Paper Submission

with Review         October 15, 2023
without Review   January 14, 2024

Conference                 March 19-21, 2024